---
Live Trade Calls Services included with Premium Membership or Buy Separately
---
We will be calling trades on a multitude of instruments that presents us with a favorable outcome.
Check out this 10 minute video and see how we trade.
( here is a list of what you should expect to be called during the live sessions )
---
---
TTI Has Launched New "Live" and One of the Best Trade Call Room & Service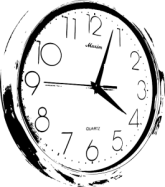 Live Trade Call Room Hours
Monday thru Friday - 8:00AM - 12:00PM EST
---
Annual Plan Available $4,300 (The trade room is offered free for Premium Members) Check out the Specials Page for any current offers.
---
ANNUAL PLAN
(Trade Room ONLY! AM US Session)
Annual plans offer you access to our daily live trade room 5 days a week (excluding holidays and slow market conditions usually August). Annual plans will renew every 12 months ($4,300). All Premium Memberships get the daily (AM and PM session rooms, plus Asia, and much more) live trade room included for as long as you like. Plus, with Premium Membership you also learn our powerful methodology behind our trades.
---
We will be calling trades on anything that moves.
The main service will be provided in the room where we will deliver the trade signals and the calls.
You'll be able to sign up and follow us as we call trades live and in real time
"Basket Trading" live trade call room
Making pips and ticks should be your focus and concern, not which market they are coming from.
---
We will call trades on:

Futures markets, including grains, sugar, metals and more
And Most Forex pairs
Same calls can be taken in ETF's , CFD's, or even options
---
Trading involves risk and you should carefully review your financial condition before investing in securities, futures contracts, options or commodity interests. Past performance, whether actual or indicated by historical tests of strategies, is no guarantee of future performance or success. Active trading is generally not appropriate for someone of limited resources, limited investment or trading experience, or low-risk tolerance. Please read full disclaimer.
---
We will be using the same method that Simon created more than 10 years ago. Anticipate, Confirm, Execute ( A.C.E.)
We are going to rely mostly on Volume Profile – please watch this webinar and see how Simon perfected Volume profile trading
---
During the first 5 trial days of November. We launched the beta version of this Trade Call Room/Service as a test with our existing members.

Results:




1,064 ticks and pips were called in the room ( exact entries, stops, and targets )

Not counting at least 300 ticks that were missed for different reasons like being on a break or being busy with one trade while missing another one




we don't expect you to believe it, therefore we have the entire sessions uncut and unedited available to you. Below you will find the short recaps of those 5 trial days in November.
---
• We are not going to claim any live trading or show trade ledgers. We are going to specify the trade level and safest stop loss. We are going to call the trade verbally if it confirms
• It will be a trade call room ONLY, no education will be offered unless you join us as a full member.
• We are not responsible for your entries, slippage, or spread. Our job is to call trades from exact prices or sometimes levels, to avoid the noise (stops) around entry points
• We might call trades (in the futures markets) that go on over night or a few days. Your job is to consider your account size and margins
---
One of the main things that we recommend for FOREX traders is to deal with brokers who offer Pro accounts (No increase in spreads but you pay Commission just like futures)
---
You are fully responsible for any investment or trading decisions you make, and such decisions should be based solely on your evaluation of your financial circumstances, investment or trading objectives, risk tolerance and liquidity needs. Trade executions and system response and performance may be adversely affected, including delays and failures, as a result of: market volatility; high share volume; illiquidity; other market conditions and risks; quote delays; system and software errors; Internet system problems relating to Internet traffic volume and capacity or other causes; and other factors. One or more of these factors may occur before or after you place a trade, resulting in delayed or failed order placement, order cancellation, trade execution and/or acknowledgement of any of those actions. Solely you assume those risks. Please read full disclaimer.
---
---
Thank you for your interest in The Trader Institute.
Please send an email for any questions or inquiries.