---
Meet our Team at The Trader Institute
Simon Jousef
Head Trader, CEO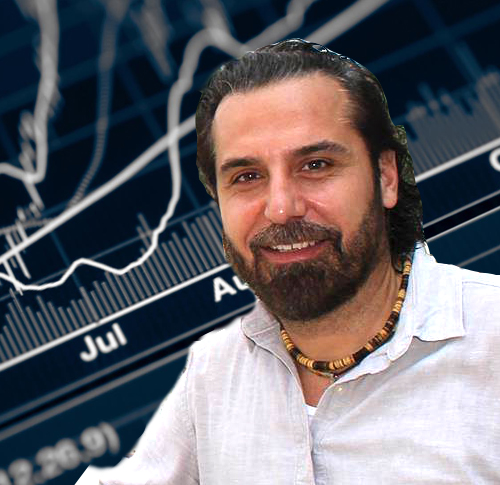 Trade What You See NOT What You Feel
Simon Jousef
CFTC Registered CTA
Registration #0382250
Owner/CEO TheTraderInstitute
Direct Phone: 519.766.8083
Email: Simon@thetraderinstitute.com
Skype: simon.jousef1
---
Simon Jousef- "The Professor" is a CFTC Registered CTA (Commodities Trading Advisor). Mr. Jousef, holds a B.Sc. in Physics
After intense research, Simon discovered a hidden phenomenon within the markets' price action or volume. He witnessed a formula of numbers that keeps attracting the price back to them, a phenomenon he now calls trading magnets. Similar to black holes in space, the brackets pull or magnetize the price back to its origin, to the tick.
With this new found information, Simon entered live trading competitions and in June of 2006, he was listed as one of The World's Top 5 Forex Traders.- Fxtrader.net
In 2010 and with the help of programmers, he developed an automated indicator called Trading Magnet, which was initially designed for futures markets such as Crude, Gold, and Indices but it works equally as well with stocks, options, and spot Forex markets.
Today he trades in front of students and teaches the exact same strategies and tape reading methods including the NEW Volume Profile method he used during the live trading competitions daily during his live trading room sessions at FuturesFx.ca and TheTraderInstitute.com

---
Jay has been involved in entrepreneurship, start-ups, and turn arounds his entire career. So when he was introduced to trading stocks, it seemed like a great fit: independence, unlimited potential, and like any other venture, putting a fixed amount of capital at risk for a calculated potential reward. Jay also branched out into forex, and later, futures. He became a student of Global Trade Room because it was one of the few education and trading rooms where risk control was emphasized first, and where the focus of the methods are on using the transparency of volume as opposed to lagging indicators and gimmicks.
Jay Taylor
Email: Jay@thetraderinstitute.com
Jay Taylor
Trader / Moderator, Asia Session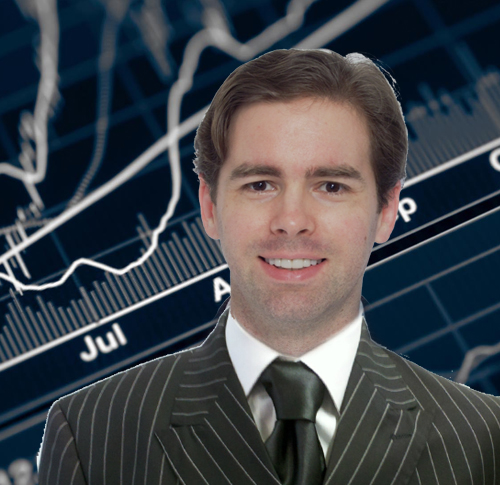 Eugen Trifan
Options Specialist
---
Eugen started trading while he was still in graduate school during the days of the dot com boom and bust, and learned a lot of his early trading lessons the hard way during the crash of 2000. He continued trading part time while pursuing a career in engineering and working for leading companies in the area of developing and building faster computer processors. Few years ago he made the switch to being a full time trader for his own account.
Initially Eugen started by swing and day trading stocks but understood the limitations and switched to trading options, futures and forex. With his background in math and statistics he's looked at many trading system and methodologies and learned that many of these methods that are pitched to new traders do not work for small accounts and cause them to lose their investment. Based on his experience Eugen recommends trading Forex because it can be tailored to provide traders with a smaller accounts an optimal combination of leverage and risk management that other trading instruments lack.
Eugen first learned about ACE by attending one of Simon's presentations: "First time I saw Simon's showcasing his ACE methodology of trading using volume profile was intrigued by the precise entries and exits with very small stops. Digging deeper I understood the strength of Simon's volume based method, and decided to learn and implement the methodology for myself. Using ACE has made a significant impact in my trading."
Eugen Trifan
Email: Eugen@thetraderinstitute.com
---
Simon T - is a well-known commodity trader and has also been a business consultant to many global companies.
Simon holds a Masters Degree in Engineering from London University. It is his scientific background that lead to the development of his own trading strategy known as Financial Physics. This model was the basis of his career in financial trading for which he became well known in the industry.
In addition to his own trading (which first began in 1981), Simon has helped educate and coach advanced traders in both technical and business skills necessary in trading. As well as teaching alone, Simon has also partnered to educate traders with other industry figures such as Jeff Quinto, Linda Raschke, George Kleinman, Damon Pavlatos and Aldo Lagrutta.
Less well-known is Simon's earlier career as a top business consultant, where he advised numerous business both large and small on many aspects of strategy, operations, business development and financial performance. He has acted as a personal advisor to directors of some the world's largest companies, right through to assisting small teams with brand new start-up's.
Today he pulls together these two different disciplines in his role as Director of Business Strategy at TheTraderInstitute.com where he co-ordinates the team as it embarks upon its exciting next stage of evolution.
Simon Townshend
Simon Townshend
Director of Business Strategy