---
Meet our Team at The Trader Institute
Simon Jousef
Head Trader, CEO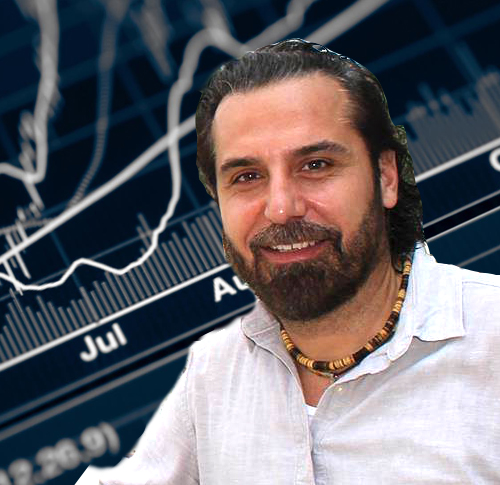 Trade What You See NOT What You Feel
---
Simon Jousef- "The Professor" is a Professional Trader and Trading Educator. Mr. Jousef, holds a B.Sc. in Physics
After intense research, Simon discovered a hidden phenomenon within the markets' price action or volume. He witnessed a formula of numbers that keeps attracting the price back to them, a phenomenon he now calls trading magnets. Similar to black holes in space, the brackets pull or magnetize the price back to its origin, to the tick.
With this new found information, Simon entered live trading competitions and in June of 2006, he was listed as one of The World's Top 5 Forex Traders.- Fxtrader.net
In 2010 and with the help of programmers, he developed an automated indicator called Trading Magnet, which was initially designed for futures markets such as Crude, Gold, and Indices but it works equally as well with stocks, options, and spot Forex markets.
Today he trades in front of students and teaches the exact same strategies and tape reading methods including the NEW Volume Profile method he used during the live trading competitions daily during his live trading room sessions at FuturesFx.ca and TheTraderInstitute.com

---
Jay has been involved in entrepreneurship, start-ups, and turn arounds his entire career. So when he was introduced to trading stocks, it seemed like a great fit: independence, unlimited potential, and like any other venture, putting a fixed amount of capital at risk for a calculated potential reward. Jay also branched out into forex, and later, futures. He became a student of Global Trade Room because it was one of the few education and trading rooms where risk control was emphasized first, and where the focus of the methods are on using the transparency of volume as opposed to lagging indicators and gimmicks.
Jay Taylor
Email: Jay@thetraderinstitute.com
Jay Taylor
Trader / Moderator, Asia Session