Volume is the main

key and reason why any and every market moves. So why wouldn't you focus all your energy on learning volume. Come to this free event and learn the true power of volume profile. From one of the best Volume Profile Educators out there. Start your trading/investment path on the right foot, and you'll never be disappointed.

Thursday
January 18th
7 pm EST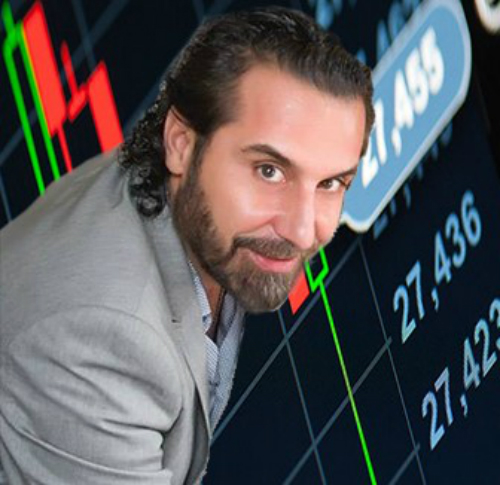 CEO / Founder of The Trader Institute. Professional Trading Educator

How to find hidden support and resistance levels that will allows minimal risk.
How applying the proper Volume Profile technique will improve every trading style or system you are currently using
Stop listening to gurus claiming that you'll make millions every week.

Learn Volume Profile from the premier volume profile trading educator.

How to use special techniques to reduce your risk called "Smart Stops".

Have you never traded before? This is the place to start.

Already trading with bad results and habits? We can fix that.
And Much, Much More...
Simon Jousef- is a Professional Trading Educator. Mr. Jousef, holds a B.Sc. in Physics - After intense research, Simon discovered a hidden phenomenon within the markets' price action or volume. He witnessed a formula of numbers that keeps attracting the price back to them, a phenomenon he now calls trading magnets. In 2010 and with the help of programmers, he developed an automated indicator called Trading Magnet, which was initially designed for futures markets such as Crude, Gold, and Indices but works equally as well with stocks, options, and spot Forex markets. Today he trades in front of students and teaches the exact same strategies and methods including the NEW Volume Profile method he used during the live trading competitions daily during his live trading room sessions